Bed bugs are tiny, reddish-brown insects that feed on the blood of humans and animals. They are nocturnal and hide in mattresses, box springs, and other crevices during the day and come out to feed at night. Bed bugs can be a major nuisance, and their bites can cause itching and skin irritation. In this post, we'll share some tips and tricks on how to get rid of bed bugs.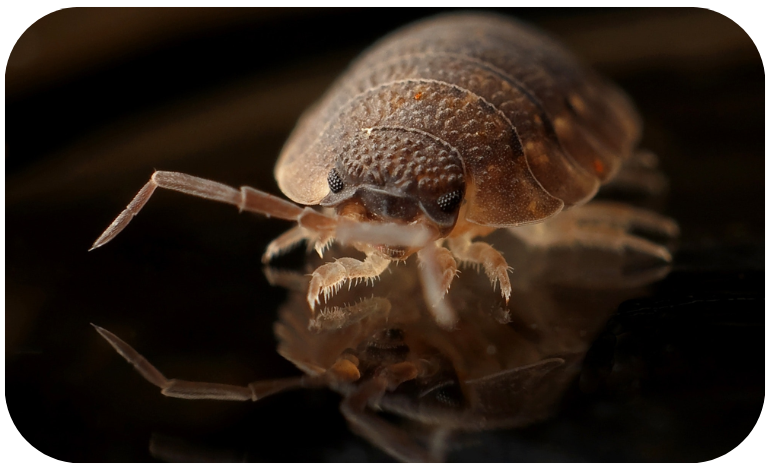 Identify bed bugs:
The first step in getting rid of bed bugs is to identify them. Bed bugs are small, oval-shaped insects that are about the size of an apple seed. They are reddish-brown in color and have six legs. You may also notice small blood stains or dark fecal spots on your mattress or bedding, which are signs of bed bug activity.
Wash bedding and clothes:
The next step is to wash all of your bedding and clothes in hot water. Bed bugs cannot survive in temperatures above 120 degrees Fahrenheit, so this will kill any bed bugs and their eggs that may be hiding in your linens. Be sure to dry everything on high heat as well. If you can't wash something in hot water, put it in the dryer on high heat for at least 30 minutes.

Vacuum your home:
Vacuuming is an effective way to get rid of bed bugs, as it can help remove bed bugs and their eggs from carpets, upholstery, and other surfaces. Be sure to vacuum your mattress, box spring, bed frame, and any other areas where you suspect bed bugs may be hiding. Use a crevice tool to get into small spaces and a brush attachment to loosen any eggs or bugs that are stuck to surfaces.
Use bed bug spray:
There are many bed bug sprays available that can be effective in killing bed bugs. Look for a spray that contains pyrethroids, which are a type of insecticide that is safe for use around humans and pets. Be sure to follow the instructions on the label carefully, and use the spray on all areas where bed bugs may be hiding. Pay special attention to seams and folds in mattresses and box springs, as these are common hiding spots for bed bugs.
Use diatomaceous earth:
Diatomaceous earth is a natural powder made from fossilized remains of tiny aquatic organisms. It works by dehydrating bed bugs and other insects. You can sprinkle diatomaceous earth around your bed, on your mattress, and in other areas where you suspect bed bugs may be hiding. Be sure to use food-grade diatomaceous earth, which is safe for humans and pets.
Use heat treatment:
Heat treatment is an effective way to kill bed bugs and their eggs. You can use a clothes dryer on high heat to treat bedding and clothes, or a steamer to treat furniture, mattresses, and other items. Be sure to use a temperature of at least 120 degrees Fahrenheit, as this is the temperature at which bed bugs are killed.
Seal cracks and crevices:
Bed bugs can hide in cracks and crevices in your home, so it's important to seal these up to prevent future infestations. Use caulk to seal gaps around baseboards, electrical outlets, and pipes. Install door sweeps on exterior doors, and seal up any cracks in walls or ceilings.
Use mattress and box spring encasements:
Mattress and box spring encasements are specially designed covers that can help prevent bed bugs from infesting your bedding. These covers completely encase your mattress and box spring, and are designed to be impenetrable to bed
At Heat Wave, our team of experienced technicians are experts in bed bug pest control, using the latest and most effective methods to ensure complete elimination of bed bugs from your home or business