Multi-family properties are a great investment for property owners, but they come with their own set of challenges, especially when it comes to pest control. With multiple tenants, shared spaces, and close quarters, pests can easily spread from one unit to another, causing headaches for property managers and tenants alike. In this blog post, we'll discuss the best practices and tips for effective pest control in multi-family properties.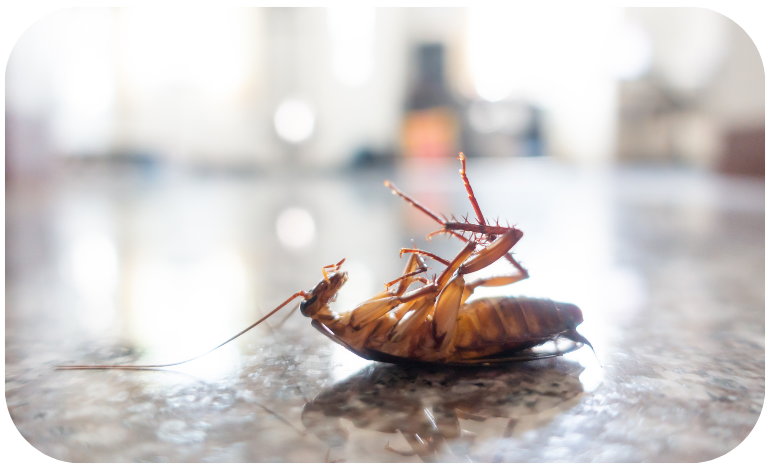 Develop a Comprehensive Pest Management Plan:
The first step in effective pest control is to develop a comprehensive pest management plan. This plan should outline the types of pests that are common in the area, the methods that will be used to prevent and control infestations, and the roles and responsibilities of everyone involved in the process. The plan should also include a schedule for regular inspections and treatments to prevent infestations from occurring.
Conduct Regular Inspections:
Regular inspections are a crucial part of effective pest control. Property managers should conduct regular inspections of common areas and individual units to identify any signs of pest activity. Inspections should be conducted at least once a month and more frequently in areas with a higher risk of infestation.
Maintain Proper Sanitation:
Proper sanitation is essential for preventing pest infestations. Property managers should ensure that garbage is stored in sealed containers and disposed of regularly. They should also ensure that food is stored properly and that there are no spills or crumbs left behind. Regular cleaning of common areas and individual units can also help to prevent infestations.
Seal Cracks and Holes:
Pests can enter multi-family properties through even the smallest cracks and holes. Property managers should inspect the property for any openings and seal them with caulk or other materials to prevent pests from entering. This includes sealing around pipes and electrical wires, as well as sealing gaps around doors and windows.
Implement a Pest Monitoring System:
A pest monitoring system can help property managers identify pest activity early on. This can include the use of pest traps, baits, and pheromone traps. Regular monitoring of these devices can help to detect any pest activity before it becomes a full-blown infestation.
Heat Wave strives to provide effective and sustainable pest control solutions that exceed our clients' expectations while promoting a healthy and safe environment for everyone.
Use Integrated Pest Management (IPM):
Integrated Pest Management (IPM) is a holistic approach to pest control that combines several methods to prevent and control pest infestations. This can include the use of pesticides, as well as non-chemical methods such as trapping and exclusion. IPM focuses on preventing pest infestations before they occur, rather than relying solely on reactive measures.
Hire a Professional Pest Control Company:
While property managers can take steps to prevent and control pest infestations, it is necessary to hire a professional pest control company for prevention, monitoring and more serious infestations. Pest control professionals have the training, expertise, and equipment to effectively eliminate pests and prevent them from returning. Property managers should choose a reputable pest control company with experience in multi-family properties, like Heat Wave. 
Educate Tenants:
Tenants also play a role in effective pest control. Property managers should educate tenants on proper sanitation practices, such as storing food properly and disposing of garbage in sealed containers. They should also encourage tenants to report any signs of pest activity promptly.
Take Immediate Action:
If a pest infestation is detected, property managers should take immediate action to address it. This may include scheduling a treatment with a pest control company, implementing additional sanitation measures, or sealing any cracks or holes that are allowing pests to enter. Delaying action can allow the infestation to spread, making it more difficult and expensive to control.
Follow Up:
Finally, it is important to follow up after a pest treatment to ensure that the infestation has been effectively eliminated. Property managers should inspect the property regularly